Click here for blog Guidelines…
Commandments of the Bible Blog…
Each week I'll be attempting to create a blog entry for the previous week's reading.
It won't be an exhaustive examination of all the reading, just a few insights and thoughts to get the conversation going.  I'd like to set up a few rules to keep us on track.  Nothing oppressive, just some guidelines to keep us together.
As you leave comments, please focus them first on the topic I've introduced that week.
After commenting on that particular week's topic, feel free to add your own insights and/or questions about anything else from that week's reading. (This might be hard for those of you who have read ahead, but please try to limit yourselves to the text of the week).
And that's it!  Pretty simple, so here we go…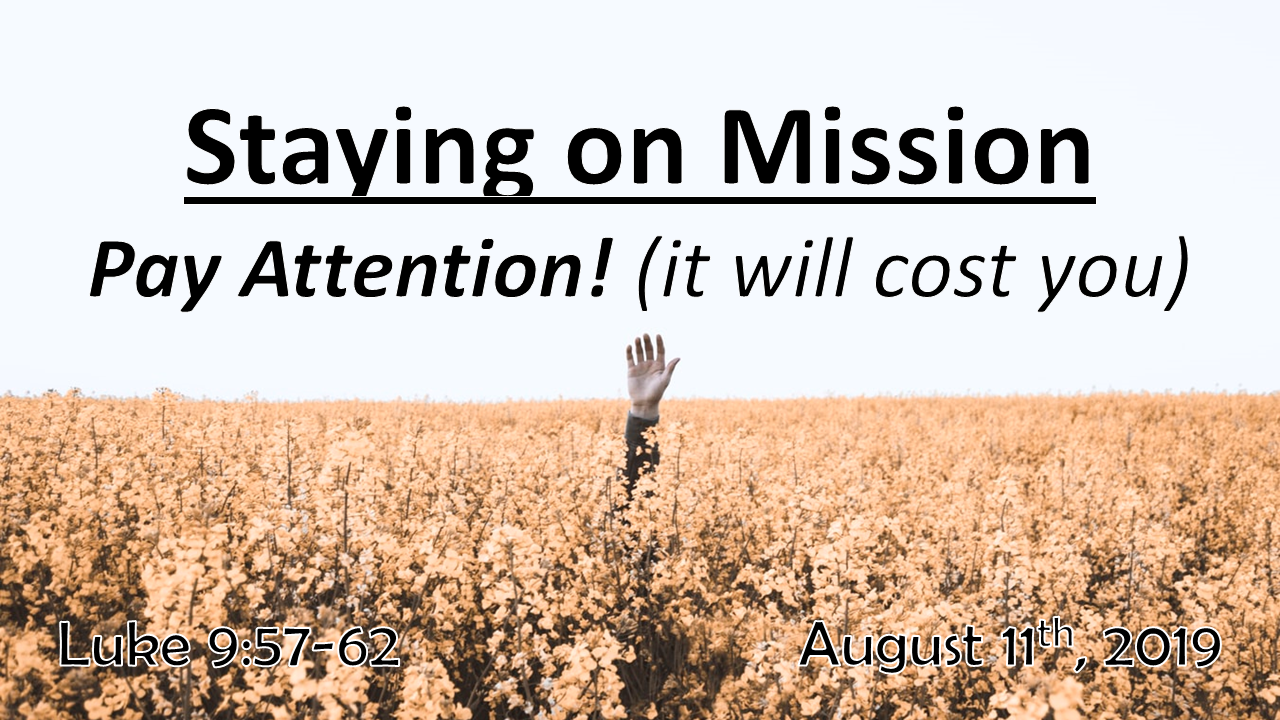 Staying on Mission | Pay Attention! (it will cost you) | August 11, 2019 A Warning About ComfortIt will cost youThe world will reject youEven the lower creatures will have it betterAre you willing? A Warning About PrioritiesFamily obligations were very...
read more